Efficiency and Conservation
Electricity Efficiency and Conservation Restructuring Act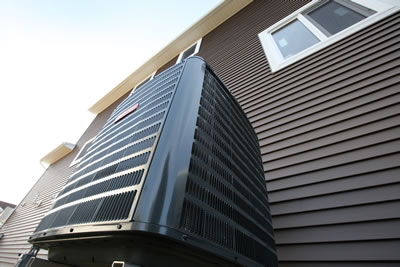 Effective January 1, 2015 the efficiency fee was removed from power bills for customers of Nova Scotia Power. We've created an independent efficiency franchise to deliver efficiency and conservation programs. Efficiency Nova Scotia will continue to deliver energy saving programs and services. Customers will continue to call the same number (1-877-999-6035) and visit the same website (www.efficiencyns.ca) to access efficiency programs and services.
We've also introduced competition so that Nova Scotia Power Inc (NSPI) pays for the lowest cost electricity supply, which includes energy efficiency. So if it is cheaper to save electricity, than to make electricity, NSPI must purchase energy efficiency in place of other fuels.
Nova Scotia Power Inc also pays for low-income programs out of shareholder dollars. NSPI shareholders will pay $37 million over 10 years to upgrade all electrically heated low-income homes. Under this model of efficiency, the Nova Scotia Scotia Utility and Review Board will assess affordability for ratepayers and provide oversight of the contractual relationship between Efficiency Nova Scotia and Nova Scotia Power Inc.
Read more about about government's long term efficiency plan (PDF)
Electricity Efficiency and Conservation Restructuring (2014) Act
Are you looking to save money on your energy bills?
Whether you heat via electric or oil, there are several programs and initiatives designed to help you save on energy. Find out more at:
The Province's Electricity Efficiency and Conservation Plan sets long-term objectives that will save energy, lower costs and reduce greenhouse gas emissions. It proposes a new model of energy efficiency program delivery for Nova Scotians that ensures investments are more competitive, affordable, accountable and transformative.
In addition to grants and advice to help Nova Scotians save on their energy bills, Nova Scotia has also set minimum efficiency standards for new structures and appliances. The Province is also partnering with industry and municipalities to look at energy use from a broader perspective. These partnerships are helping us minimize energy use by looking at energy long before communities are planned and built. Find out more at:
Nova Scotia also has a wide range of programs, rebates, and incentives, including many for people on low or fixed incomes. For instance, you may be eligible for a rebate on the provincial portion of the HST on your energy bill. Find out here.
Want to find out where you're spending your energy dollars? Try this energy calculator from Nova Scotia Power.