Engaging Halifax in the Integrated Mobility Plan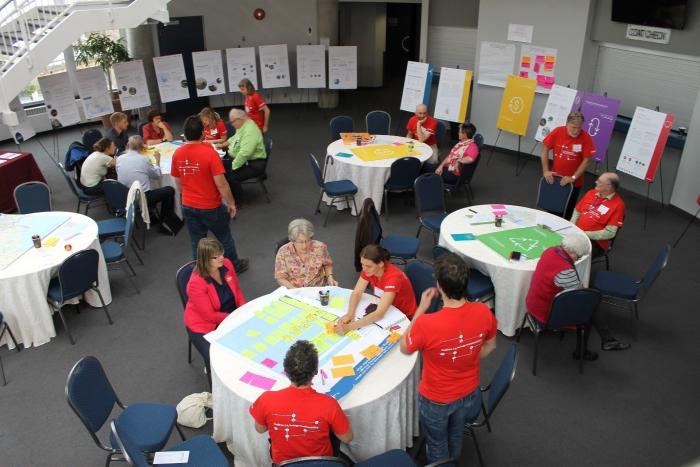 In 2016, the Halifax Regional Municipality (HRM) was awarded funding from the Nova Scotia Department of Energy Connect2 program for its 'Engaging in Halifax's Integrated Mobility Plan' enabling project.
It was a community engagement initiative to share current plans of optimizing regional mobility with the public. The engagement sessions would allow for the community to provide feedback, input and insight to where they believe a focus area may be. Several transportation advocacy groups have been actively involved in the engagement sessions as well.
Engagement efforts have enabled HRM to explore opportunities to expand upon the sustainability of regional mobility. "We held sixteen engagement sessions in 2016 and the feedback was phenomenal," shares David McCusker, Program Manager of Transportation Planning. "We value the input we've received thus far, and we even added six more sessions in April 2017."
The Connect2 program doesn't limit its sustainable transportation projects to solely infrastructure and design. Many enabling projects have benefited from the Connect2 Grant. "A study of this magnitude has never occurred for us in the past, and we are thankful to have had the support of the Connect2 Grant program" added Mr. McCusker.
Providing more options to the public for sustainable transportation and regional mobility were simply the focus of the study. HRM will soon present their plan to Regional Council and from there they can begin the next phase of the Integrated Mobility Plan. The best is yet to come.
Do you have a great idea for a sustainable transportation project in your area? We can help by covering up to 50% of the eligible costs! Apply today for a Connect2 sustainable transportation grant.