Nova Scotia and Scotland collaborate to develop global tidal sector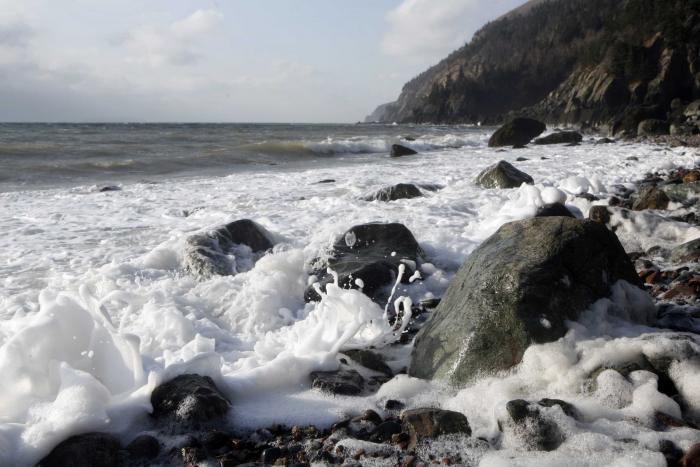 They say many hands make light work. And that is especially true when it comes to advancing the global tidal energy sector.  
This has been a key message from Nova Scotia Energy Minister Michel Samson during his visit to Edinburgh, Scotland this week (February 23-25) for the International Conference on Ocean Energy.  
Interestingly enough, "old" Scotland and "new" Scotland are two of the world's leading jurisdictions in tidal energy and have a shared interest in advancing five priority areas to support the sector's growth:
industry development
policy planning
research and monitoring
innovation, and
promoting private sector and academic collaboration
"Discussions with our colleagues in Scotland over the last several months have enabled us to better identify our priorities for the emerging tidal energy sector," said Nova Scotia Energy Minister Michel Samson. "Working with our international partners is of critical importance for Nova Scotia as we develop our immense resource in the Bay of Fundy."
Nova Scotia and Scotland will continue a shared focus on developing supply chain capabilities to capture and serve the growing tidal energy sector, sharing regulatory best practices, and supporting further research.
This collaboration builds on information-sharing and trade missions between Nova Scotia and Scotland in 2015—the result of a commitment to work together at the previous International Conference on Ocean Energy, hosted in Halifax in 2014—and will continue as a priority for 2016.
"Building a successful tidal industry requires political support, patience and collaboration with like-minded partners," said Fergus Ewing, Minister of Energy for Scotland. "I am very pleased to be working with the Province of Nova Scotia, and together we will address some of the key challenges facing the tidal industry, such as developing the supply chain and promoting collaboration between educational institutions and the private sector."
Want to learn more about Nova Scotia's tidal energy resource? Here's a ten-point primer.