The Walkway that Brings People Together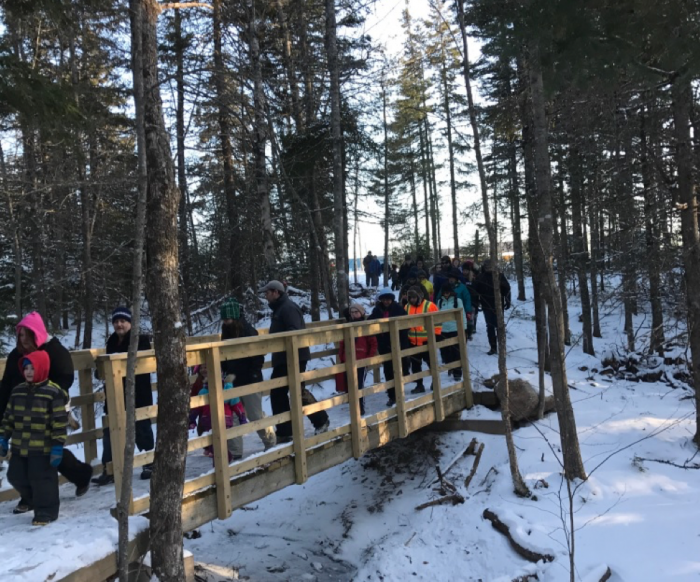 The Strait Area Trails Association, a recipient of the Connect2 Grant Program, was hard at work this year continuing the development of the active transportation corridors that extend through the heart of Port Hawkesbury.
Its initiative included bringing the community together to build a walkway within a busy spot of the network of pathways. Prior to taking on this project, commuters were faced with having to walk through a swampy area of the forest to simply get to another part of town or to take their cars. Now, people have a safe and dry way of getting across the town.
"The Connect 2 program has brought a community together for a common goal of improving a highly-valued asset, the Port Hawkesbury Trails," shares Paula Davis, member of the Strait Area Trails Association. "It has created an asset for community use that is highly revered, and has become another piece to its active and healthy living regime."
The Connect2 program is led by the Nova Scotia Department of Energy. It provides funding towards sustainable and active transportation projects. It's part of the department's mission to explore new ways of creating more sustainable communities and saving energy in a way that's beneficial for all Nova Scotians.
Do you have a great idea for a sustainable transportation project in your area? We can help by covering up to 50% of the eligible costs! Apply today for a Connect2 sustainable transportation grant.