What makes an awesome co-op employer? Three simple things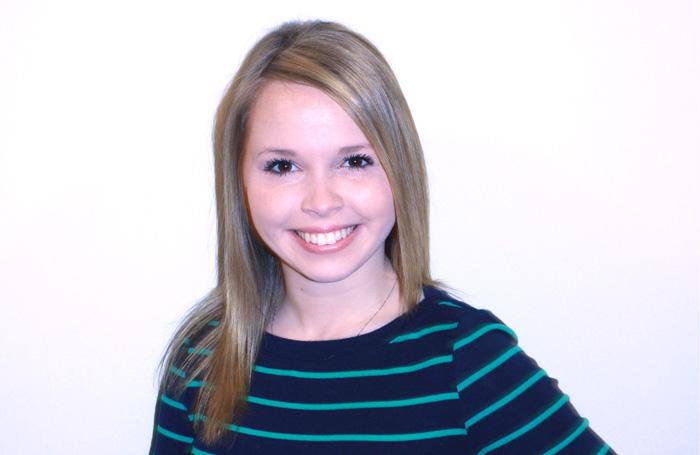 Catherine Chase is a third-year business student at Mount Saint Vincent University. Through the Co-operative Education program, Catherine has held positions at both the Nova Scotia Department of Energy and Credit Union Atlantic.
By Catherine Chase
For students, co-op work experience is so important. It validates what we read in our textbooks, and provides the kind of real-word challenge that just can't be replicated in a classroom.
As part of our prep for work terms, we learn about what employers want: Self-starters. Hard workers. Tech-savvy go-getters who aren't afraid to roll up our sleeves. Every four months, we update our resumes, iron our shirts, and get busy finding the placement that's the best fit for us.
What makes a placement great? What can employers offer to attract the best and brightest students? Really, it comes down to three simple things:   
Variety – When looking at job postings, I'm eyeing the ones that promise the most variety in responsibilities. In fact, the more responsibilities, the better! I love seeing tasks I'm familiar with mixed with tasks I've never done before. This means I can prove my capabilities while I learn new skills.  
Trust – I may seem like the average 20-something, but let my resume speak on my behalf. It's full, to the most possible margins, of my experience, education and volunteer work. I am willing, able and enthusiastic. Trust me to do work that matters and that makes a difference. Trust me to get it done right without a lot of supervision. No one wants to provide you quality work more than I do!
Opportunities – Introductions, meetings and conferences – Oh my! These opportunities provide an all-access pass to insight and knowledge from industry professionals. I value an employer who recognizes that small opportunities can have a big impact on my career. You never know where a handshake might lead.
These might seem like small – even easy – things for you. But they make a huge difference in my future. The more variety I'm given, the better-rounded I become. The more trust you give me, the more confidence I'll have in my abilities. The more opportunities presented to me, the more possibilities for my future.
Great co-op employers truly help shape tomorrow's leaders – but not before they reap the benefits.
Interested in becoming a co-op employer? Check out the Energy Training Program! If you hire a student or recent graduate in an energy-related field for a four-month work-term this summer, the Department of Energy will cover half the salary!