Capabilities
Nova Scotia's well-developed energy sector has all the services, expertise, and infrastructure that developers need.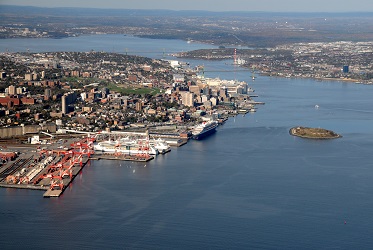 Science and engineering: Our engineers, builders, scientists, educators and entrepreneurs provide services in the areas of marine acoustics and monitoring, drilling, structural design, project management and quality control.
Transportation:

Nova Scotia's strategic location and world class infrastructure mean that we are perfectly positioned to serve North America, Europe, and the world by land, rail, sea and air. Our ice-free harbours are the closest ports in North America to Europe and Asian ports located west of the Pearl River Delta. Our award winning, 24-hour international airport with a US customs pre-clearance facility mean rapid and reliable two-way transportation of people and products. With modern highways and double-stacked rail container service, cargo destined for Eastern and Central Canada and the mid-US is efficiently managed.

 

Education and training: Nova Scotia's universities and colleges are preparing the workforce for this sector through programs such as engineering, geology, business, information technology, petroleum operations, sustainability, ocean sciences, electrical technologies, marine trades, and offshore safety and survival training. Several organizations also customize training for the energy sector.
Certifications: Our labour force has a full range of certifications to meet international standards. Our companies are also certified for ISO, Canadian Welding Bureau (CWB), and more.
Fabrication and maintenance: Nova Scotia has multiple support facilities, machine shops, and fabrication yards, including common-use docks and laydown facilities with tide water access.