LED Roadway Lighting Ltd.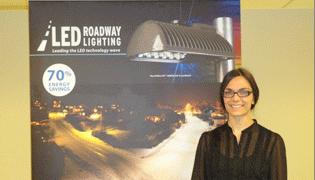 LED Roadway Lighting Ltd. (LRL) is a leading designer and manufacturer of light-emitting diode (LED) based street, roadway and area lighting fixtures and control systems. They have extensive experience in high volume manufacturing of RoHS compliant products (free of lead and mercury), and were one of the first companies in North America to obtain certification for lead-free manufacturing. Aside from being RoHS compliant, LRL's products are recognized for providing energy savings of 50%-80% compared to conventional HID light sources while also providing significantly reduced maintenance costs.
LRL is a Nova Scotia based company with research and design facilities in Halifax, and a certified, state-of-the-art manufacturing facility in Amherst, and offers a complete range of LED-based street lighting fixtures that meet or exceed IES, CIE and IDA requirements.
To learn more about LED Roadway Lighting Ltd. Please visit their website: http://www.ledroadwaylighting.com/