Energy Training Program
Are you a small-to-medium sized company in the energy sector?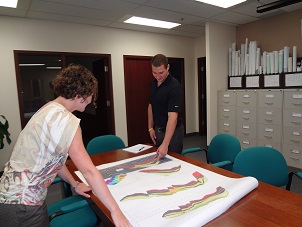 Do you want to enhance your productivity, help secure the sector's future workforce—and save money at the same time?
Nova Scotia's Energy Training Program for Students, managed by the Department of Energy, provides wage subsidies up to 50 per cent (to a maximum of $7.50/hour) to eligible companies to hire co-op students, non–co-op students, and recent graduates.
Funding will be provided for a minimum work term of 12 consecutive weeks and up to a maximum of 17 consecutive weeks.          
Co-op students require a minimum of 14 consecutive weeks.
"The application deadline for the 2017 Energy Training Program is February 24th, 2017"
 For more information, view the Energy Training Program Brochure or contact Karen Peknik at 902-424-6116. 
 
Guidelines and Forms