Onshore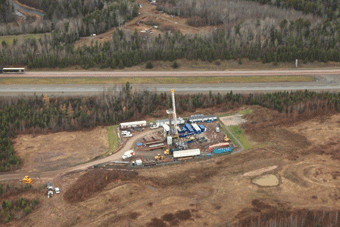 The establishment of the offshore pipeline to the New England market in 1999 rejuvenated onshore petroleum exploration in Nova Scotia.
A number of factors are driving this interest, including improved technology for tapping unconventional gas reserves, and the establishment of petroleum-related infrastructure, such as the Sable pipeline, which offers access to markets.
Most important, evidence shows our potential for onshore natural gas—a cleaner burning fossil fuel—could allow for a secure domestic supply. This resource potential includes conventional, tight gas and coal gas (coalbed methane) resources.
The province has a number of exploration agreements and production agreements with companies that are actively working this new frontier of Nova Scotia's energy industry.