Oil and Gas Infrastructure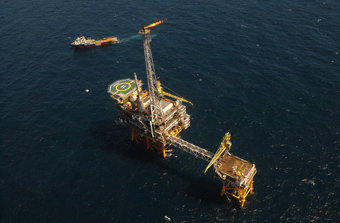 The establishment of the Sable pipeline and other petroleum-related infrastructure is drawing attention to Nova Scotia's new exploration opportunities. 
Processing facilities of the Sable Offshore Energy Project include a subsea pipeline to shore at Goldboro, Guysborough County, and a natural gas liquids fractionation plant at Point Tupper. The processing capability of the Goldboro Gas Plant is 17 million cubic metres per day and the site is 45 hectares in size. At the Point Tupper Fractionation Plant, the liquids are separated into propane, butane, and condensate.
Maritimes and Northeast Pipeline
operate a pipeline system that connects the gas plant in Goldboro to distribution areas in Nova Scotia and New Brunswick and to a connection at the Maine–New Brunswick border.
The company is regulated by the National Energy Board and is interested in extending its system to meet new customer requirements.
Rail and Truck
Natural gas liquid and compressed natural gas are both approved for shipping by rail and truck.
Underground Storage
Storing natural gas is key to having a reliable supply and to managing price volatility. Currently, Alton Natural Gas Storage LP has received environmental approval from the province to develop a natural gas underground storage.
The proposed project is for a several solution-mined caverns to be brined out of a large, structurally stable salt formation in Nova Scotia. For more information on this project and its progress, click here.